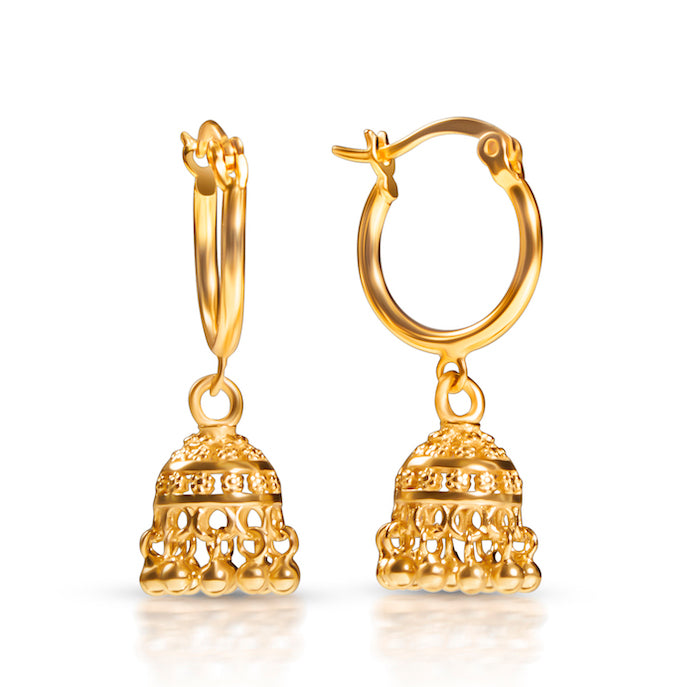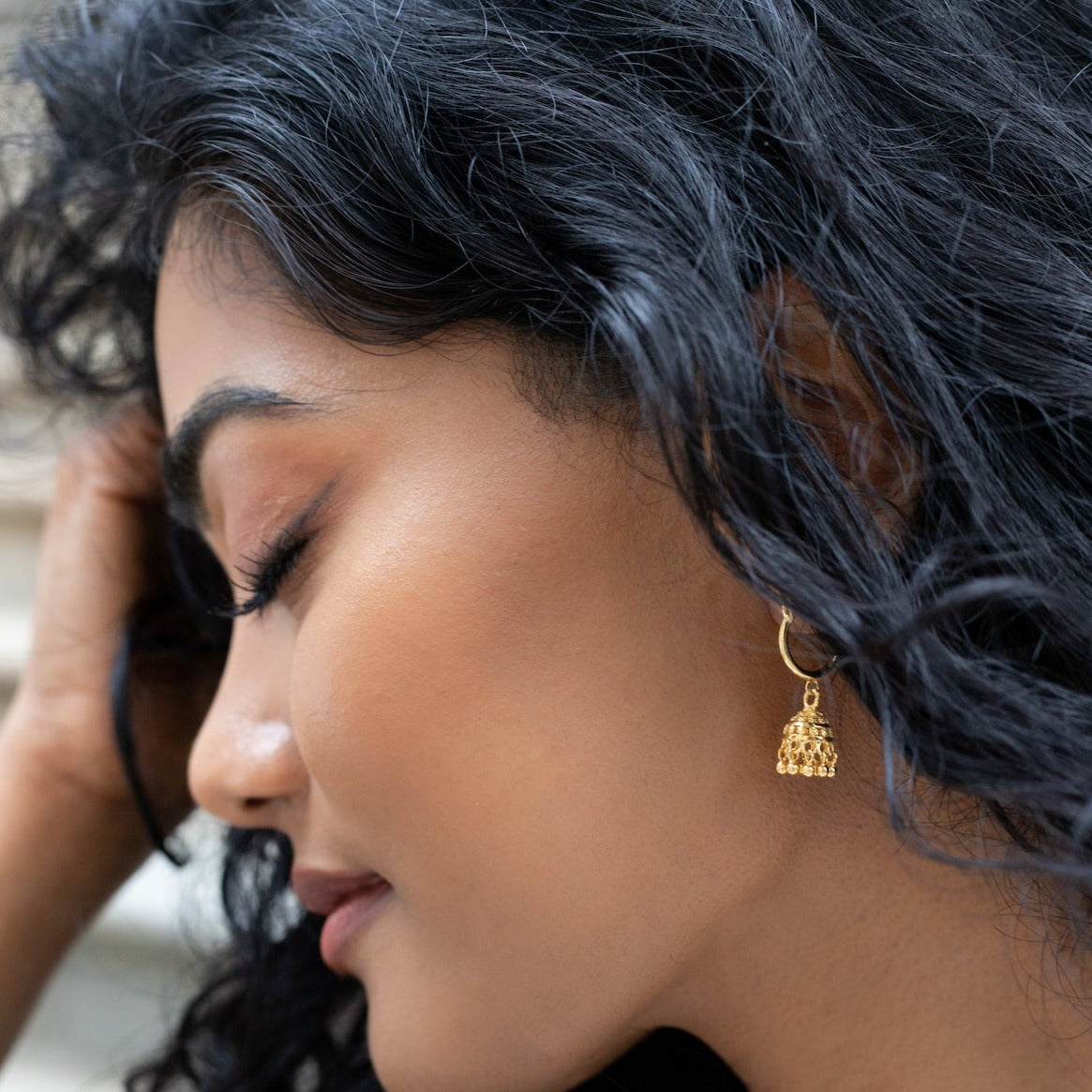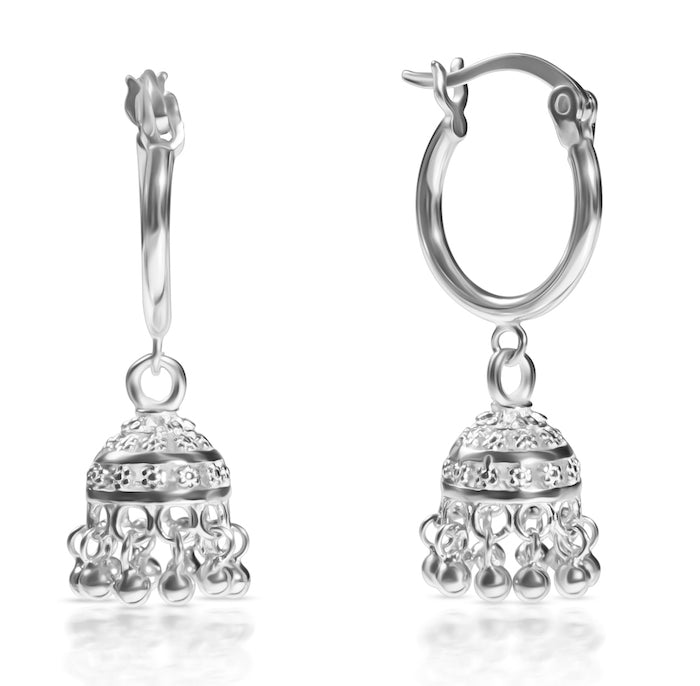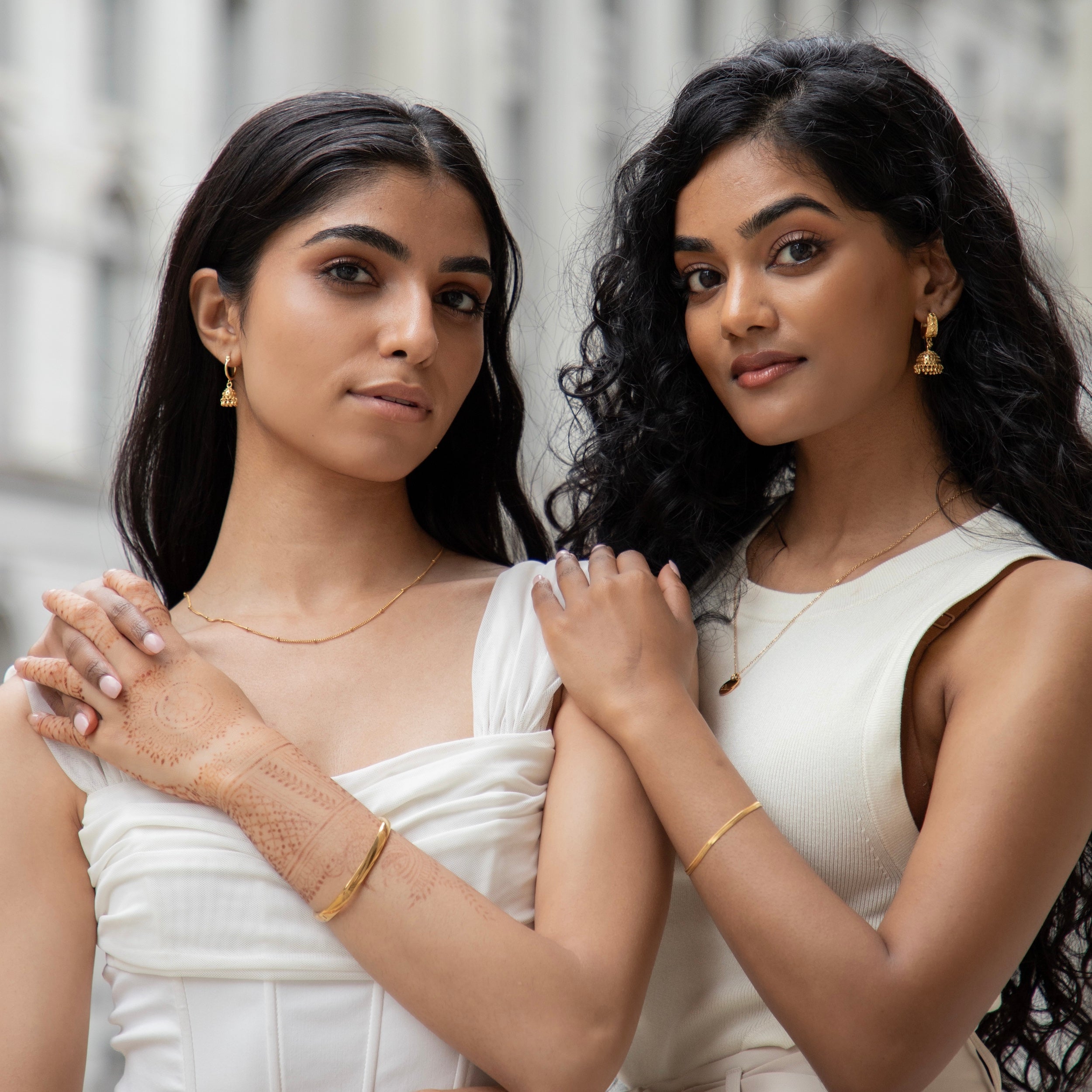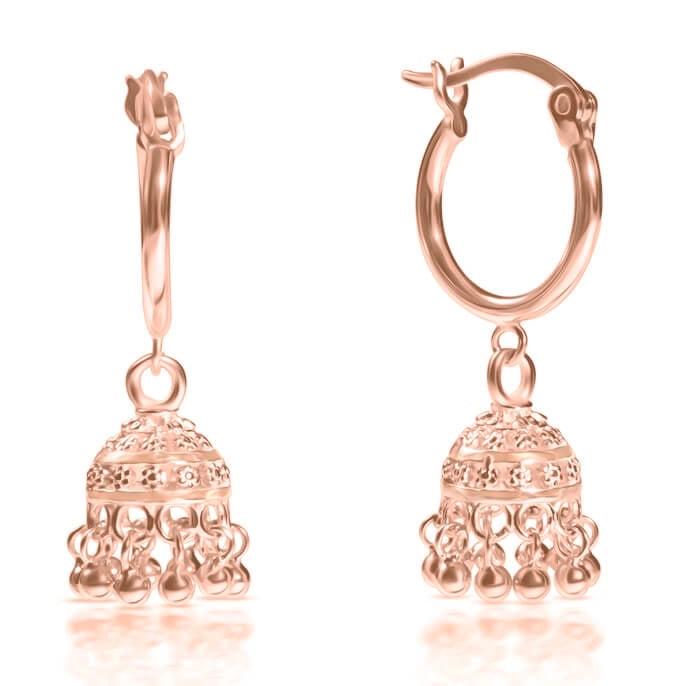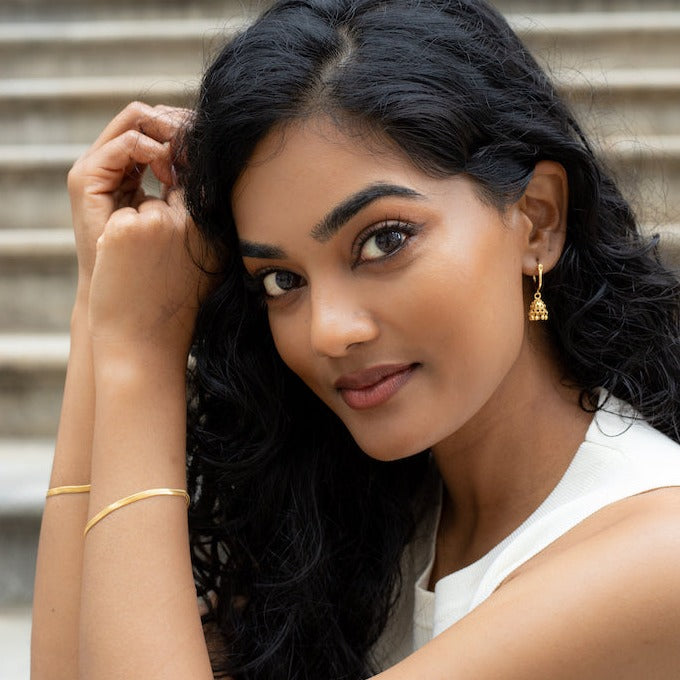 Micro Jhumka Earring
Micro Jhumkas: a desi girl's dream come true!
Our iconic "Baby Jhumkas" just got smaller... these micro & minimalist jhumkas are a must have for your wardrobe.
Featuring intricate motifs, a sleek huggie hoop, lightweight comfort, durability, a convenient hinge clasp, and of course: a touch of timeless, desi elegance. Made with pure 925 sterling silver & real 18k gold plating, making them high quality, yet affordable - something desi jewelry has never seen before.
Elevate your everyday style with Micro Jhumkas, the only small jhumkas that will effortlessly pair with any outfit, while also keeping your desi heritage close.

Available in: 18k Gold, 18k White Gold, 18k Rose Gold
Hoop Diameter: 10mm 
Jhumka Dome Diameter: 7mm 
Length of Earring: 1 inch 
Materials: 925 Sterling Silver with 18k Gold Vermeil / Non-tarnishable, Hypoallergenic (Nickel-free), Water-Resistant
So pretty!
I legitimately gasped when I tried them on! I've been searching for Desi jewelry that's subtle enough to wear everyday, and I've found it!
So pretty!!
I've always wanted jimmikis (I'm from Kerala - that's what we call them), but they were too big and almost gaudy so I never bought them...until I saw yours! Just the right size to show my Indian pride, made extremely well, the hoop style is extremely easy to manipulate, goes perfectly with my everyday clothing. Beautiful!
Looks real, beautiful, very tiny, best for teens and under
Clasp not strong
These are super cute but the clasp is not very strong and is too easily undone. I keep losing these earrings because my hair catches on it and the clasp just releases. If the latch was stronger these would be perfect.
Hi Neha,
We are sorry to hear your clasp isn't working properly. Please email our support team (support@bysimran.com) and we will be happy to take care of this issue for you!
Perfection
These are exactly what I was looking for (but couldn't afford yet in real gold lol). Look just like the real thing too! The best thing about them is they're subtle enough to work with everyday casual looks, while still having just the right amount of eye-catching desi glam. I don't really wanna take them off!!!