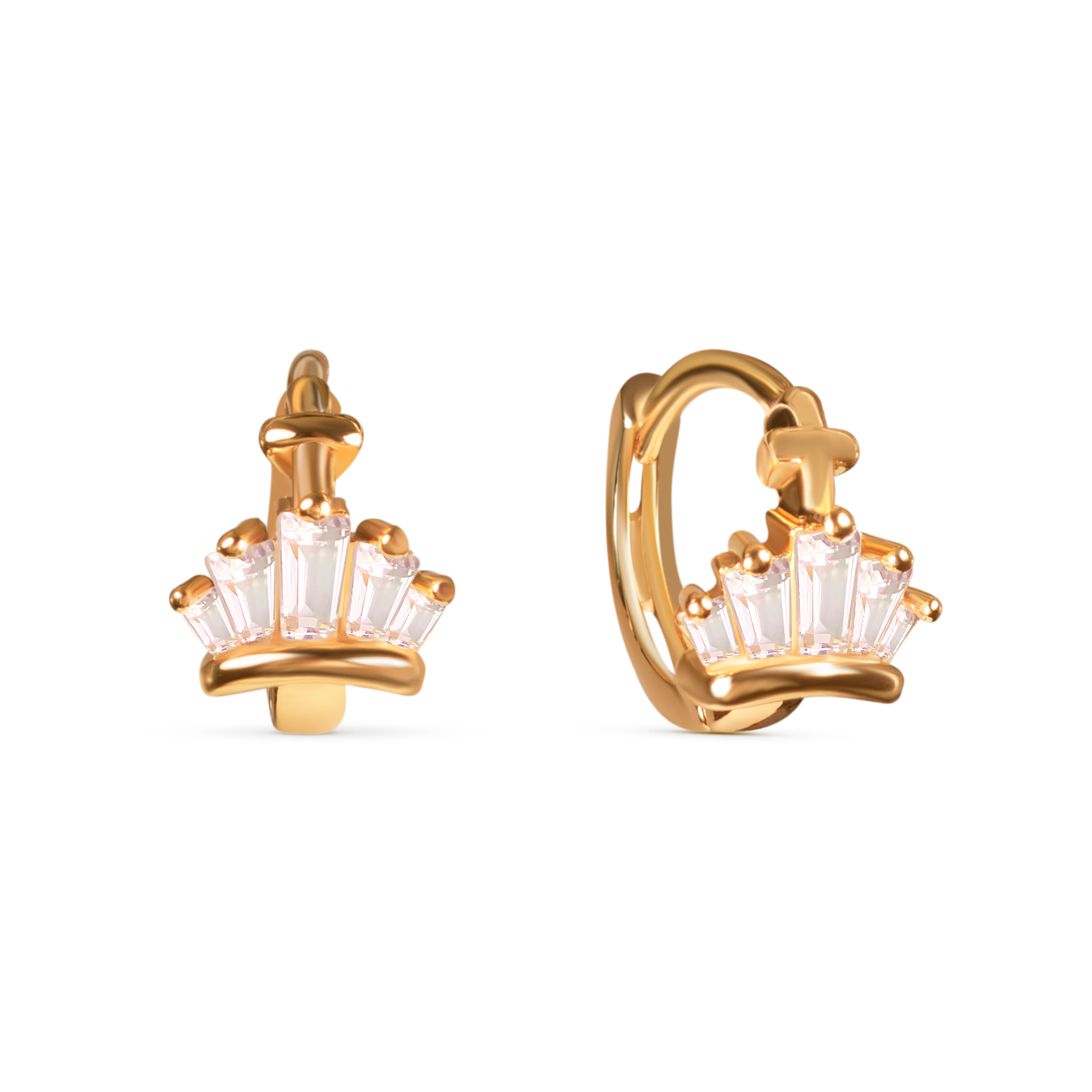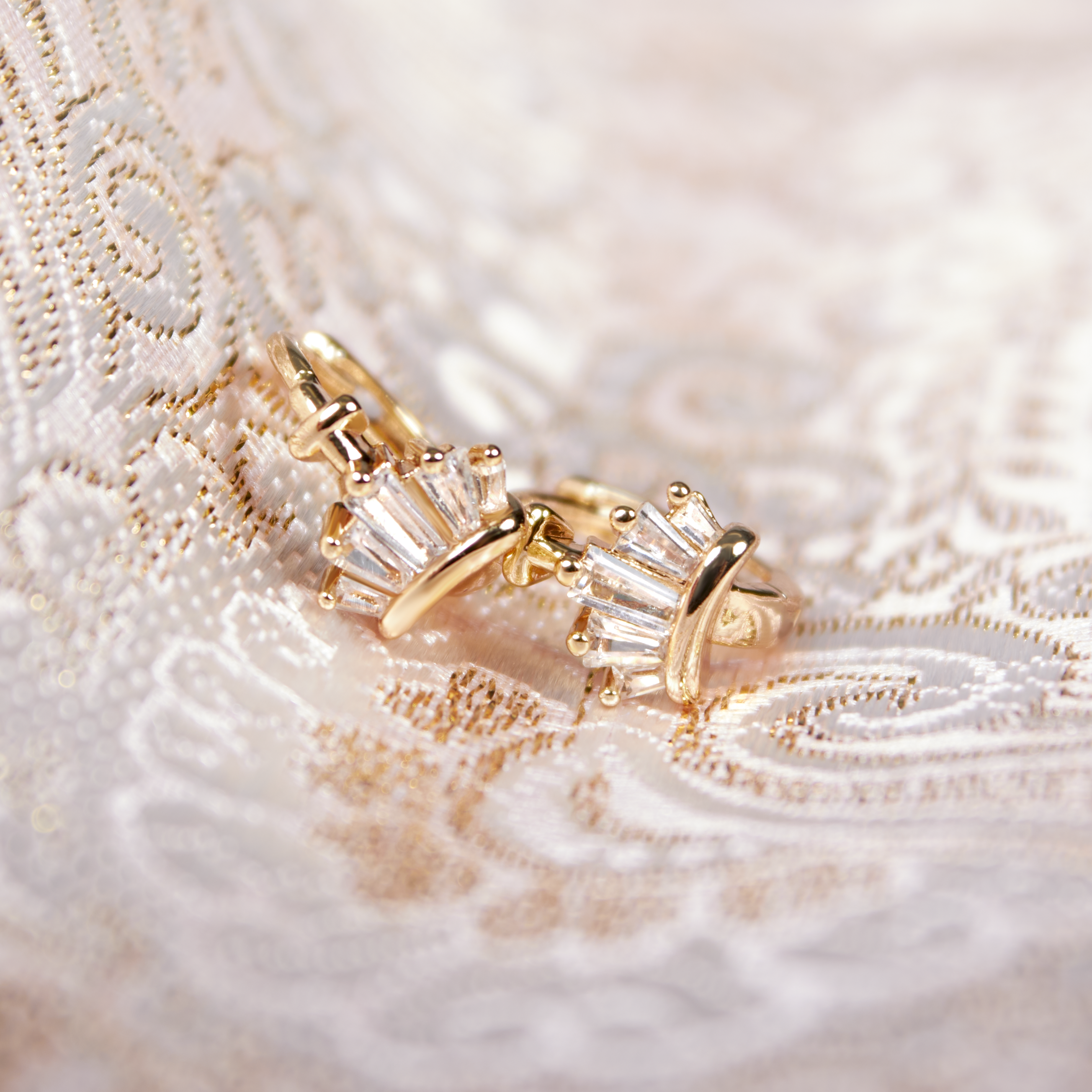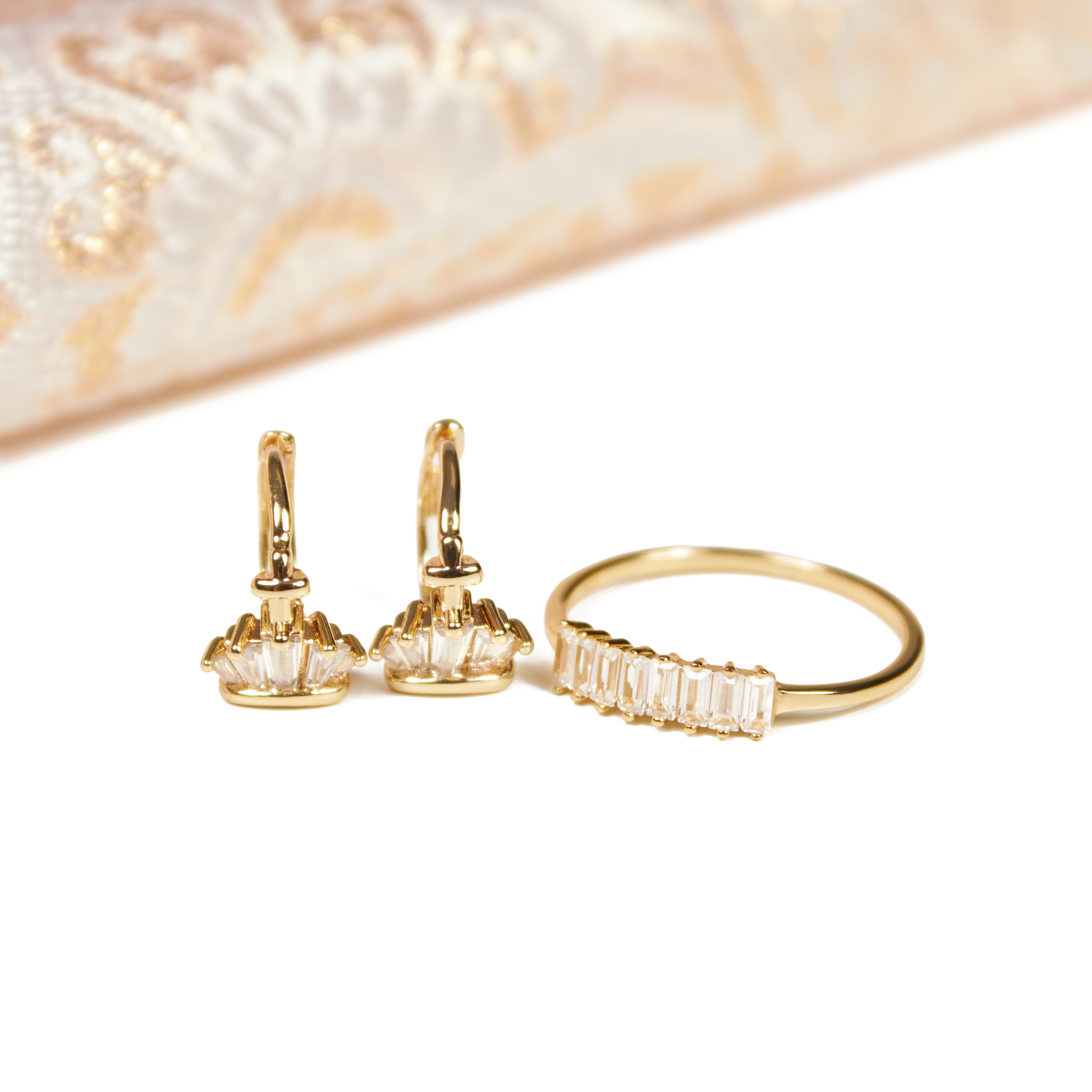 Lotus Earrings
Our sparkly gold lotus earrings are a perfect go-to for the office, or your favorite lengha. The minimalist hoop with the South Asian flare, is designed for any outfit.
Length: 1.27cm
Pair it with out Lotus ring for a matching set moment! 
Materials: 18K Gold Plated / Brass Base / Non-Tarnishable, Waterproof, Hypoallergenic (Nickel-free)
Dainty and cute!
I purchased these recently and love how they look on! Very dainty and cute. They are a perfect size and make a beautiful yet subtle statement.
Beautiful
This set is absolutely beautiful! It's really good quality and looks so elegant
Lotus set (earrings and ring)
What a beautiful dainty set! I love it, the earrings are gorgeous and the ring is so elegant.