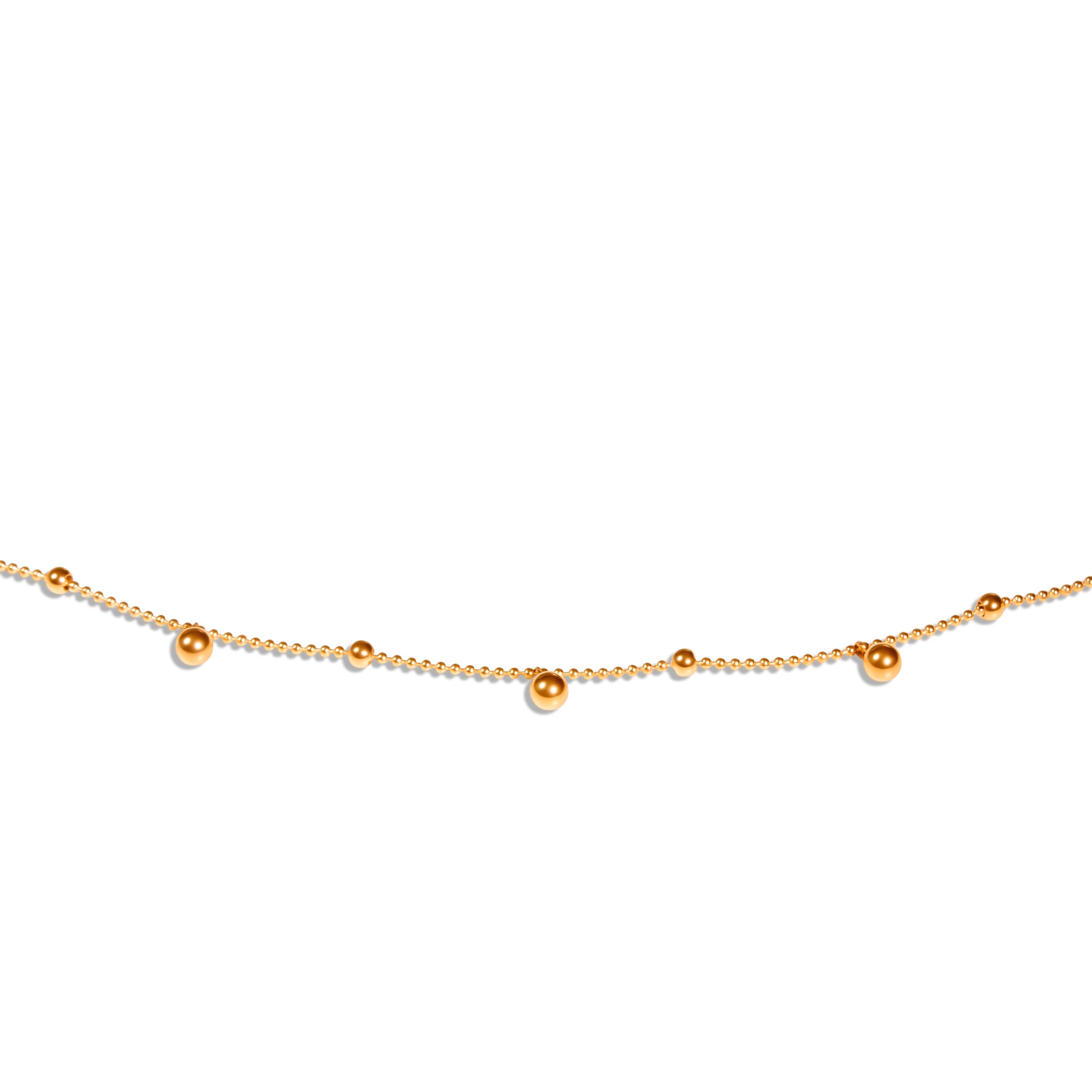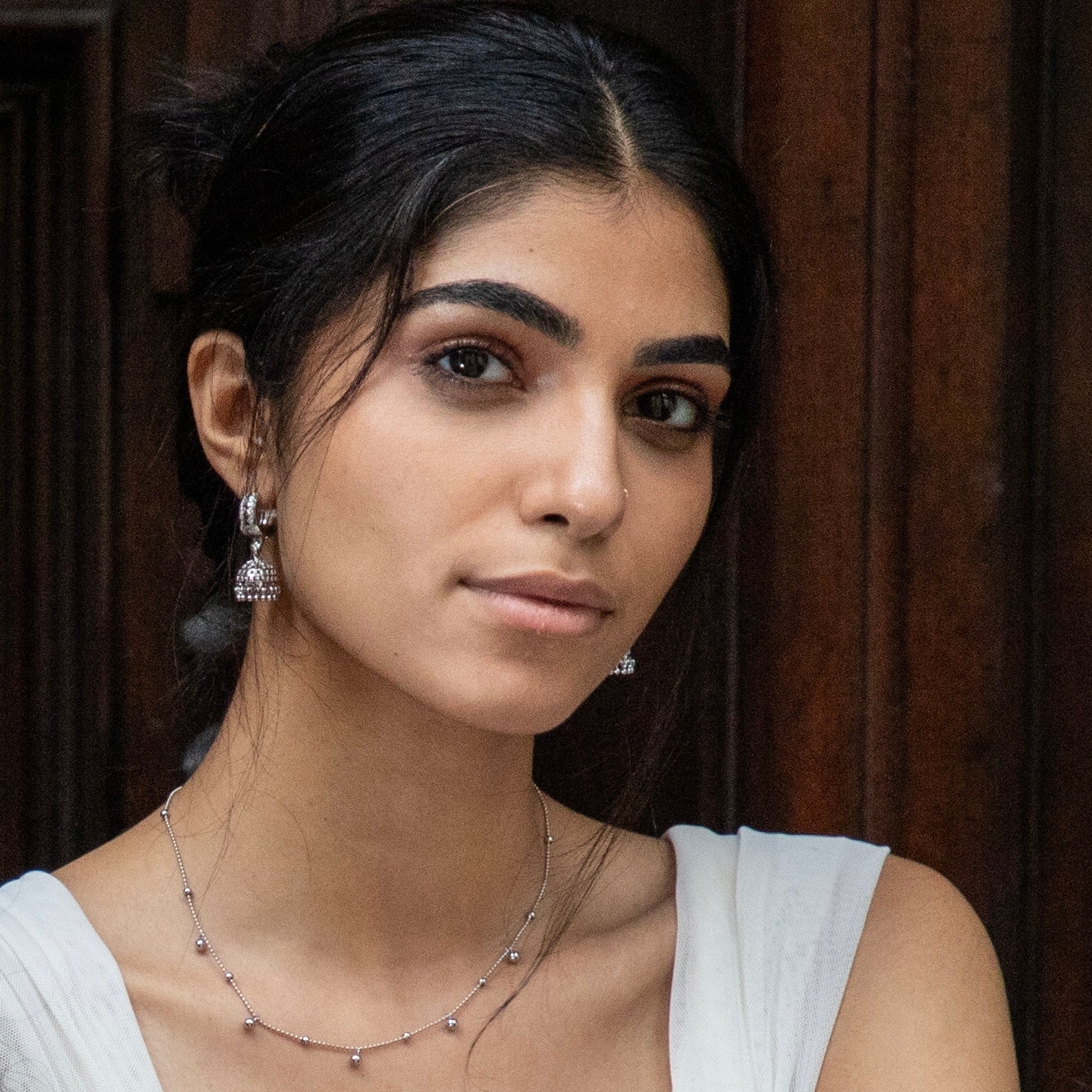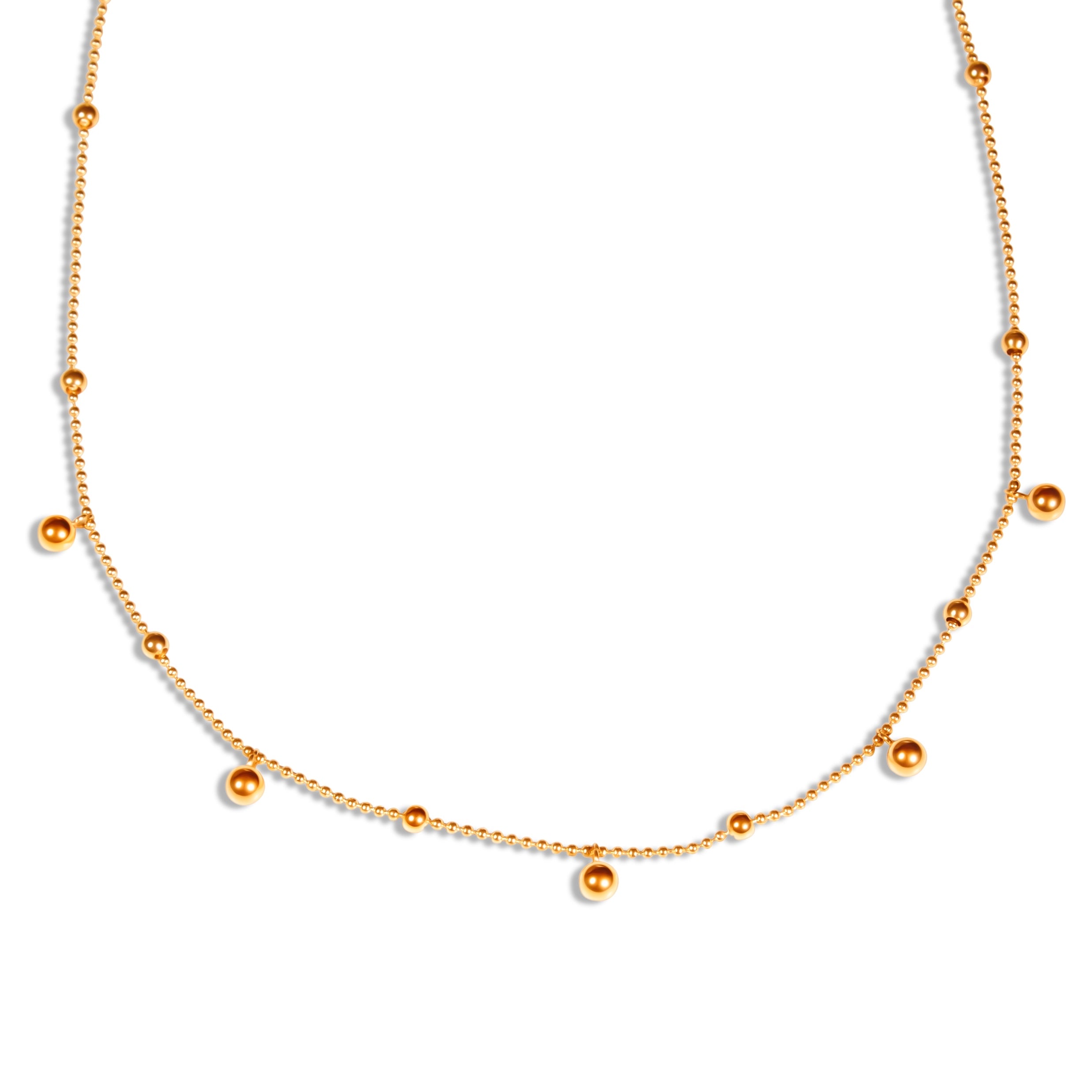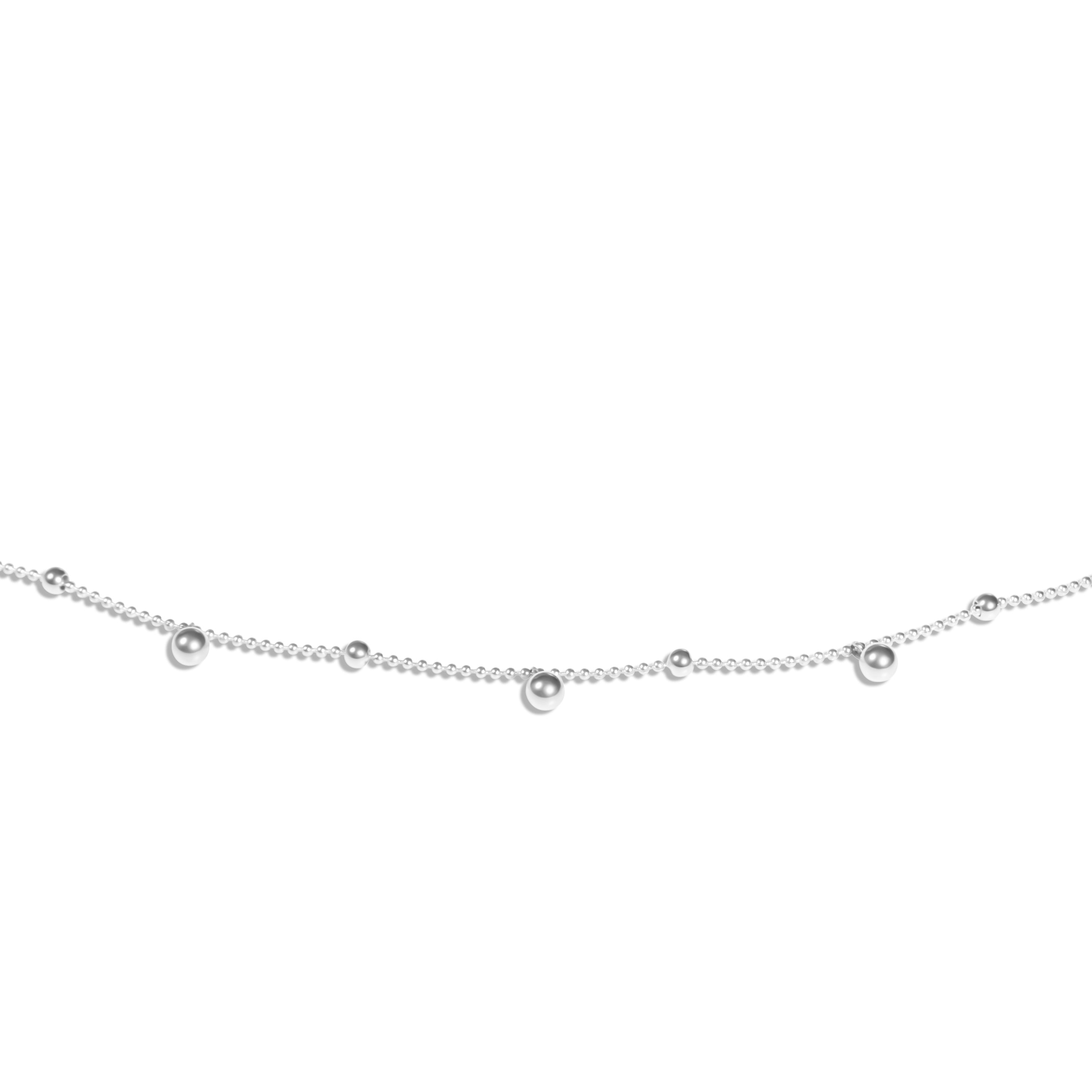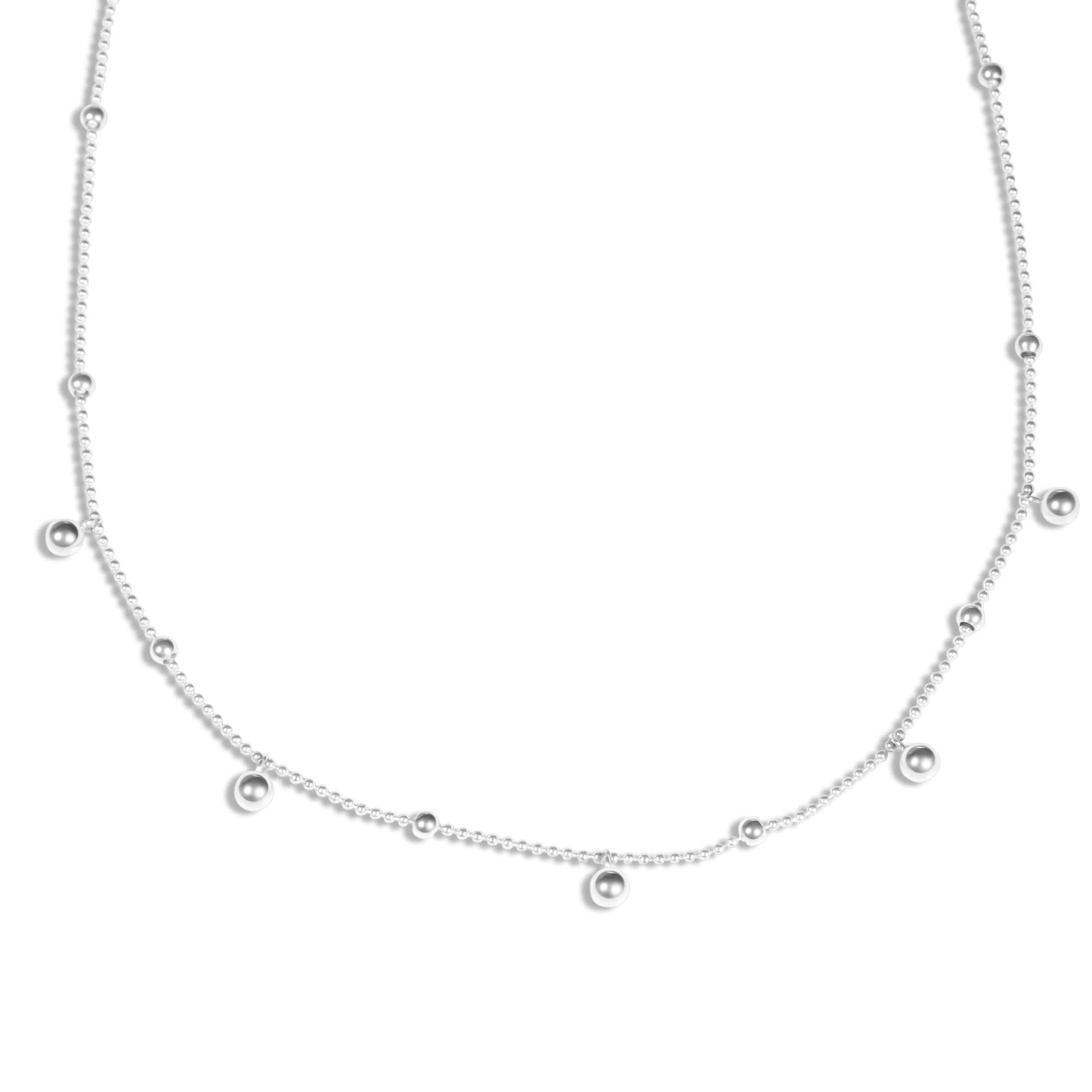 Beaded Necklace
Our beaded necklace embodies minimalist elegance with a touch of desi inspiration.  This necklace features delicate bead-drops on a dainty chain for a modern take on traditional desi jewelry. A perfect necklace for everyday wear, but also your next girls night out. Our versatile desi-inspired necklaces are a wardrobe staple. 
Pair with our Beaded Bangles & Drop Baby earrings for the perfect accessory trio! 
Length: 16inch + 2.75inch adjustable chain 
Materials: 18K Gold & White Gold PVD / Stainless Steel Base / Non-tarnishable, Waterproof, Hypoallergenic (Nickel-free)
Great quality sparkle
This necklace is really great. I love the look and feel. It isn't very heavy but has a nice Indian look but can be layered. One note- since the gold is 18K, it's a bit brighter than the 14K stuff you may normally wear so note that if layering. This necklace falls within that quiet luxury vibe which I also like too.