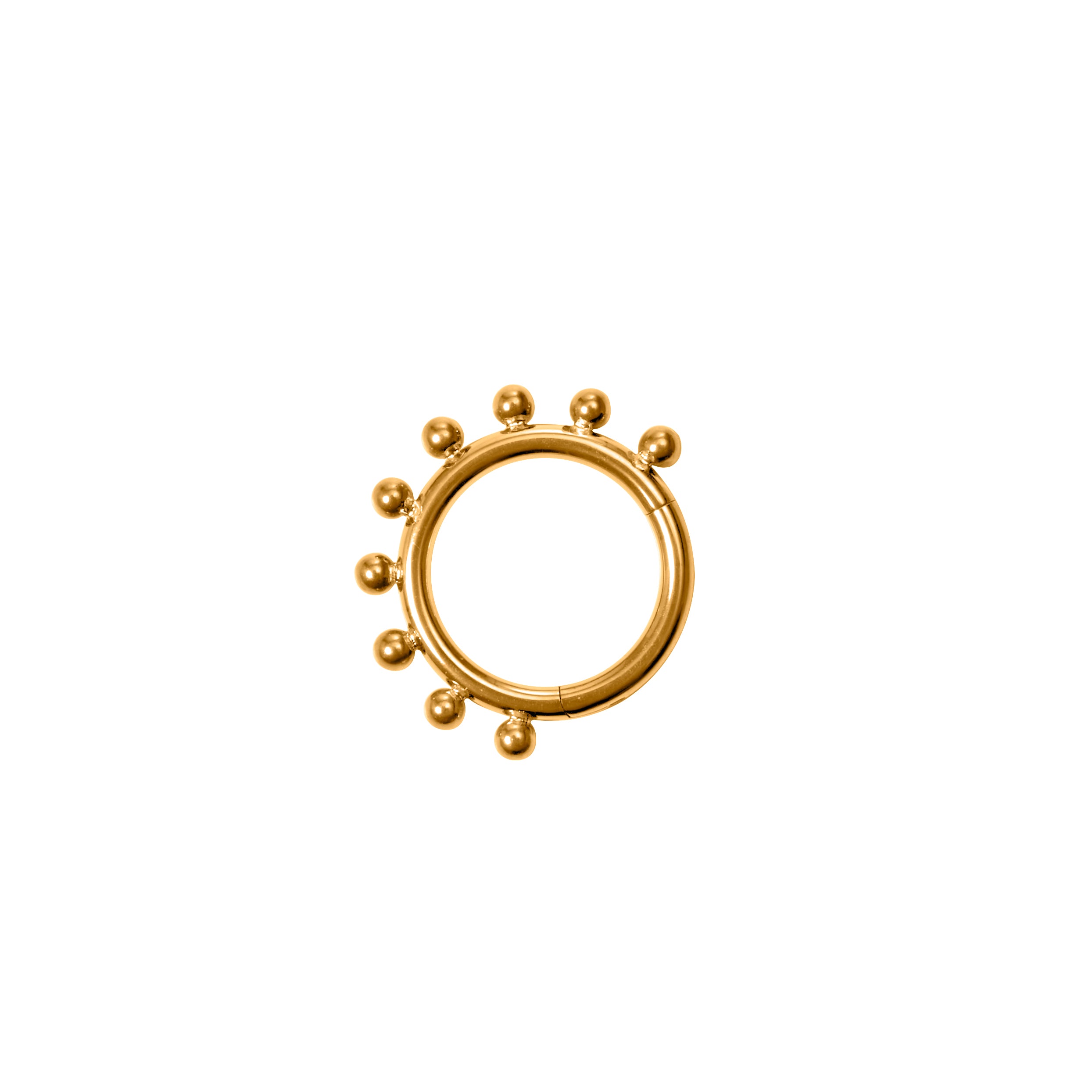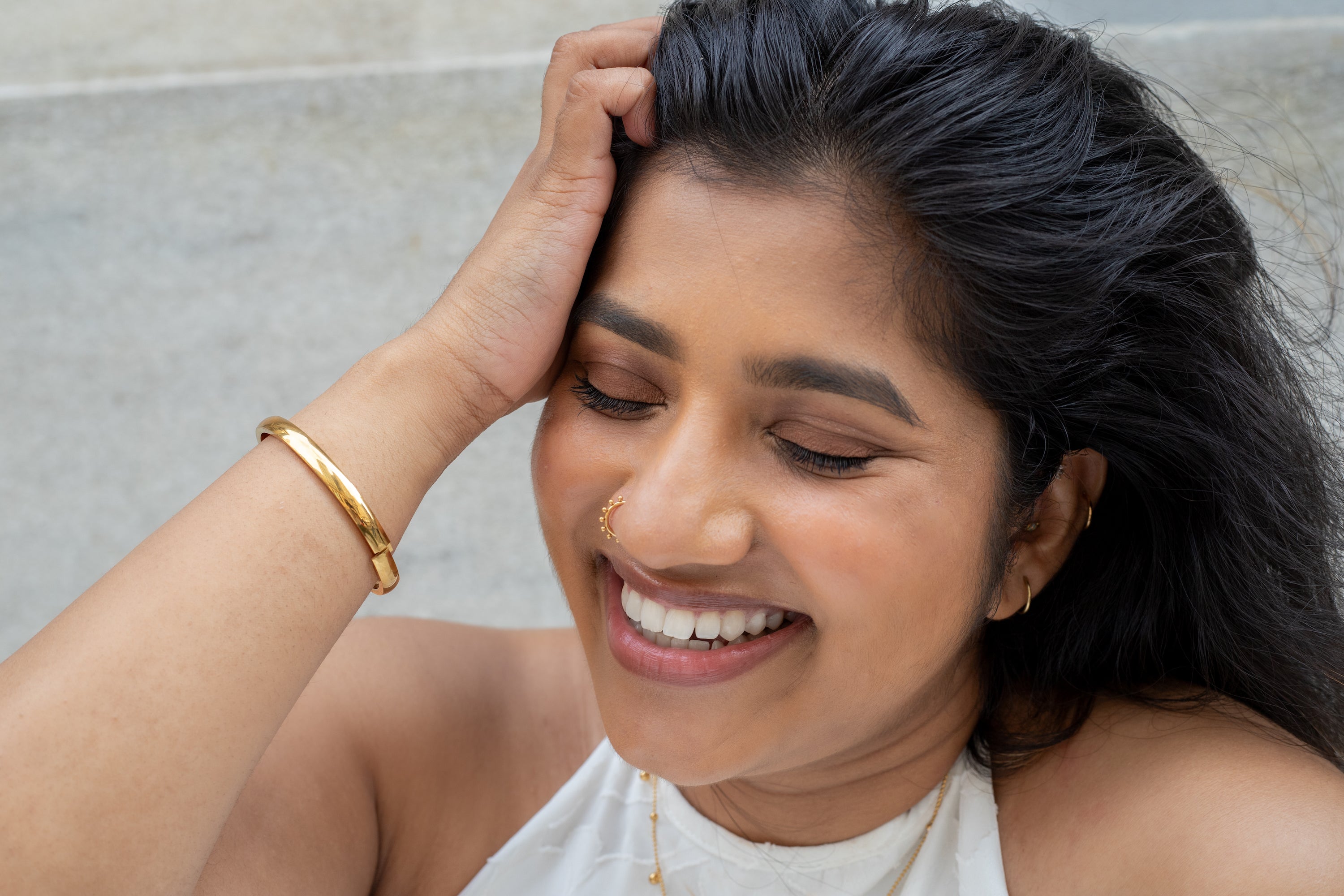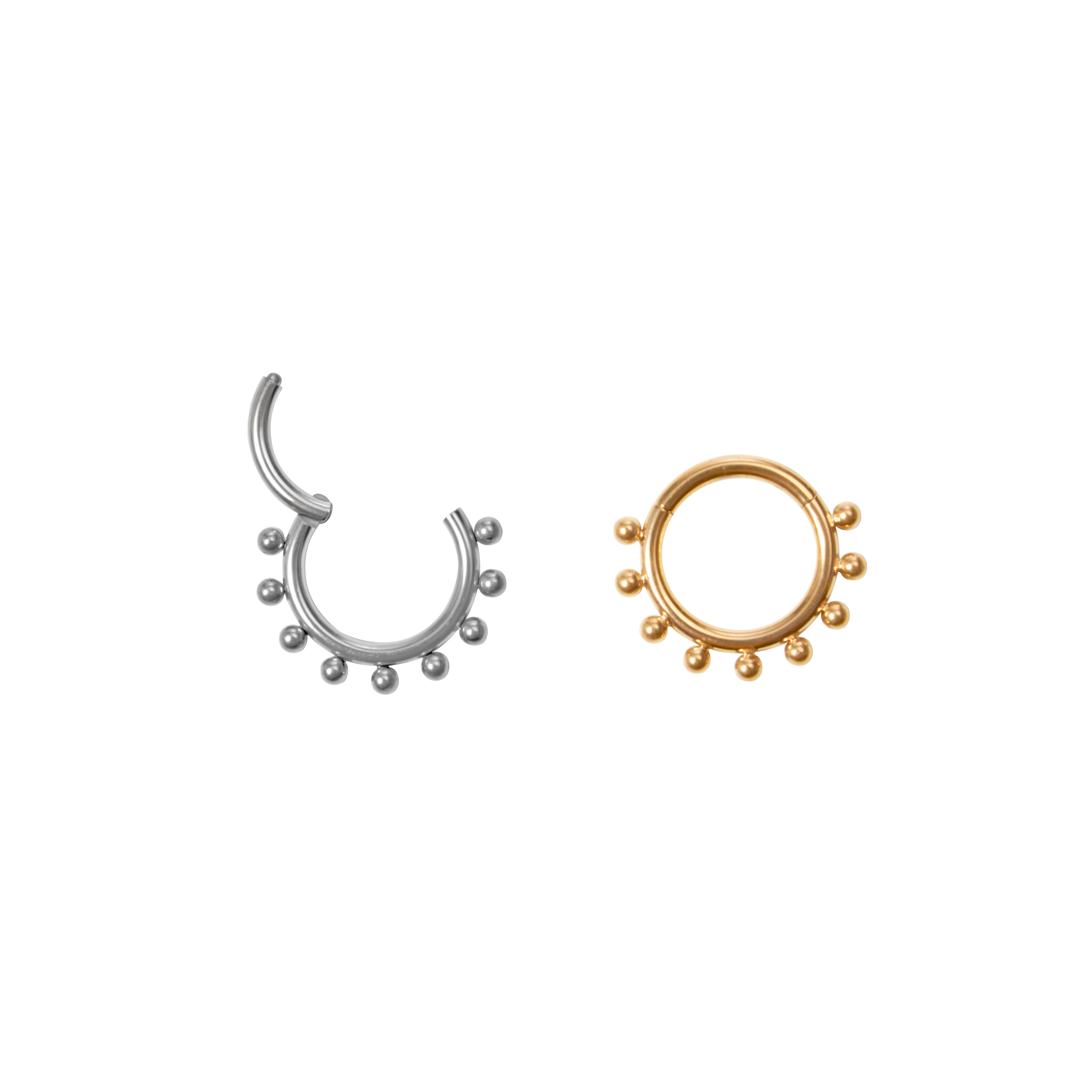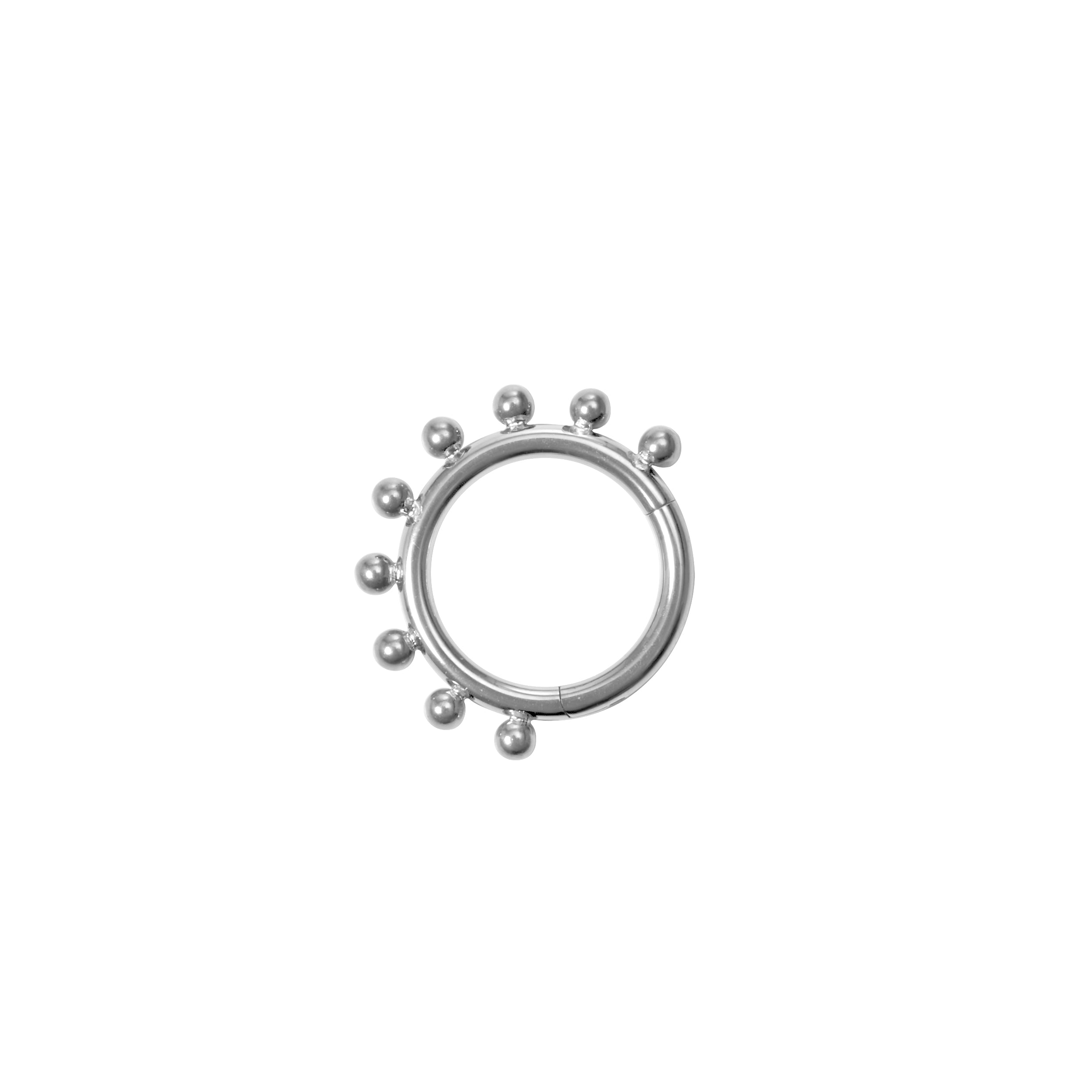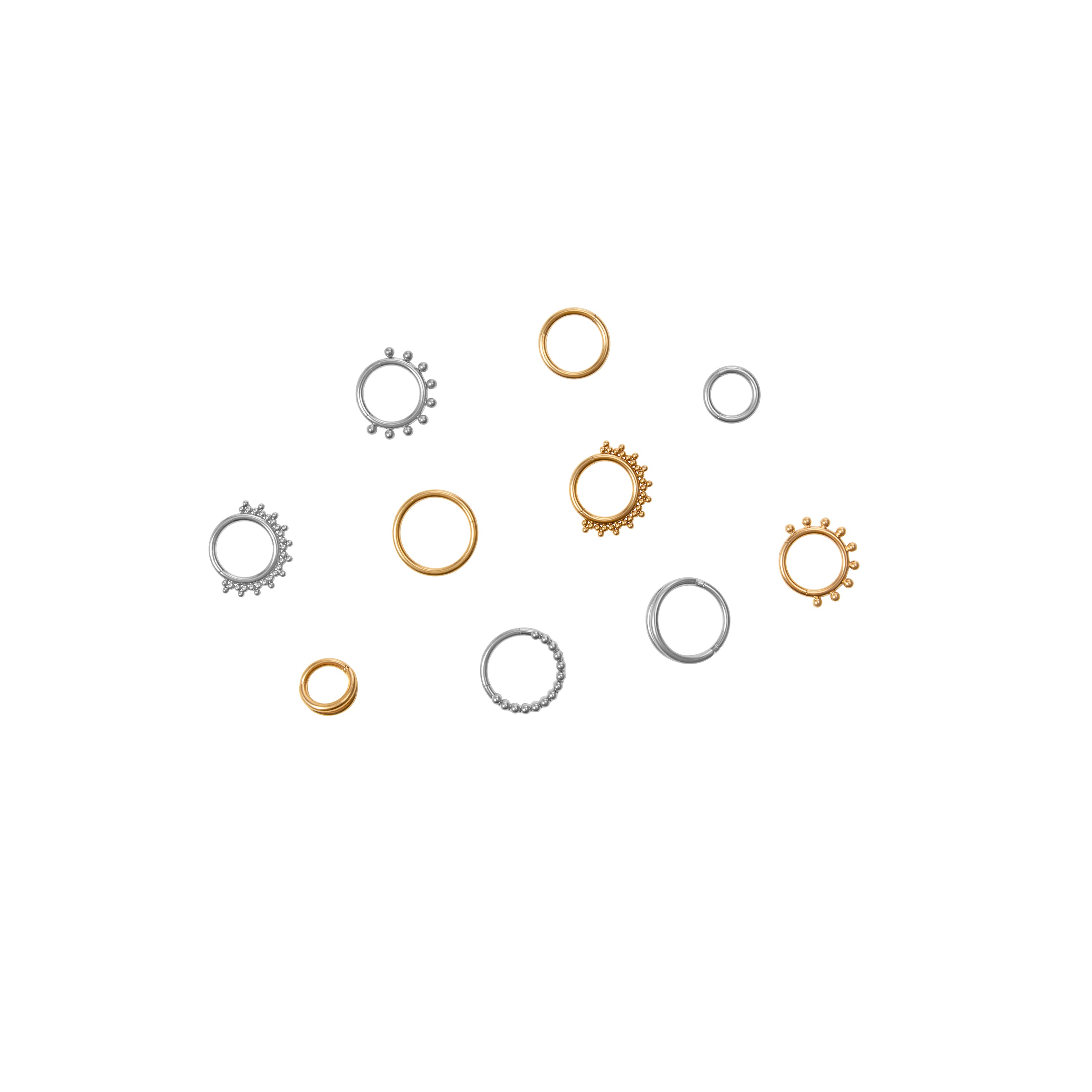 Alia Nose Ring
Elevate your style with our South Asian-inspired minimalist nose rings. These unique accessories are inspired from the rich heritage of South Asia, featuring intricate details and versatile design to add a touch of elegance to your everyday look, or your next desi wedding! 
16G Clicker: 1.2mm thickness




Inner Diameter Width: 8mm



Materials: 18k Gold/White Gold Plated, Titanium Base - Waterproof, Non-Tarnishable, Hypoallergenic (Nickel-free)
A new look!
I took a leap with this nose ring as I've always worn studs. I am definitely happy with the quality, but I did find it hard to actually put into my nose. Once it was in I was happy! Got lots of compliments!